Dear colleagues and friends,
Welcome to Dubrovnik
.
On behalf of the European Association for Haematopathology (EA4HP) and the Society for Hematopathology (SH), it is with greatest pleasure that I invite you to attend the 22nd Meeting of the EA4HP in Dubrovnik, Croatia. The meeting will take place at the Hotel Valamar Lacroma Conference Centre from 21th to 26th September, 2024. This venue is one of the largest conference facilities in the region, located in a green oasis of the Babin kuk peninsula, 5 km from Dubrovnik's Old Town and approximately 20 km from the airport. For the participants unable to join us in Croatia, there will be an option to register for the hybrid event.
Our plans to host a meeting in Dubrovnik in 2020 were, unfortunately, hampered by the pandemic, so this time we are even more determined to organize a memorable event and live up to the expectations. For the first time this meeting is being held in Eastern Europe, in the medieval stone walled city with unique history and one of the UNESCO's World Heritage sites. After several years, we are proud to announce that the meeting will start with a Thymus Pathology Symposium, introducing the relevant scientific and clinico-pathological advances, followed by the traditional "Educational session" covering hot topics in hematopathology. The "Bone marrow day" will address challenging topics such as "Reactive and therapy induced changes" and myeloid neoplasms defined by evidence of cumulative effect of genetic alterations. With the main theme of the Lymphoma symposium "Novel mechanisms in lymphomagenesis", accompanied by a Lymphoma workshop focusing on the boundaries between neoplastic and reactive lymphoproliferations, this event will be an opportunity to take stock of the state of haematopathology today, address the current contentious diagnostic issues and point the direction of future research.
Dubrovnik is full of cultural and historical monuments dating back a thousand years, a city of festivals, museums, treasuries and galleries. As always, the Organising Committee will provide an exciting social programme to complement the scientific sessions and facilitate professional networking. The Meeting Exhibition will be a great opportunity to see some of the latest technology used for diagnostic and research purposes, as well as offer information and advice to help you integrate it into your everyday practice. We look forward to seeing you in Dubrovnik.
Snjezana Dotlic
.
Chair local organiser
On behalf of the Organising Committee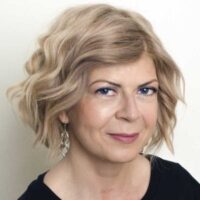 Get the latest updates!
Newsletter
.
Subscribe to our newsletter to receive the latest news and updates about EA4HP-SH! You can unsubscribe from the mailing list at any time.
By clicking on 'Subscribe', you agree to receive the newsletter with information on EA4HP-SH 2024, as well as to its analysis through individual measurement, storage and evaluation of opening rates and the click rates in recipient profiles for the purpose of designing future newsletters according to the interests of our readers. You can unsubscribe at any time. Please find detailed information in our privacy policy.